There are thousands of Android games on Play Store in almost every genre imaginable. Many games need a strong and stable internet connection to work, which renders them useless where we don't have any internet access. Games that need internet connection are sometimes chockful of annoying ads and popups that disturb the overall gaming experience.
When you do not have internet access, and you have some time to kill, your best option is to keep some offline Android games to fall back on. Our list of 30 Best Offline Android Games can help you choose an excellent game from various genres that can be played offline anytime, anywhere.
Which are the best offline games for Android? Here is where you can discover all the best games on the Android Play Store that can be played without a network connection.
Top Offline Games For Android
Offline Casual Games
1. Big Little Farmer Offline Form – Casual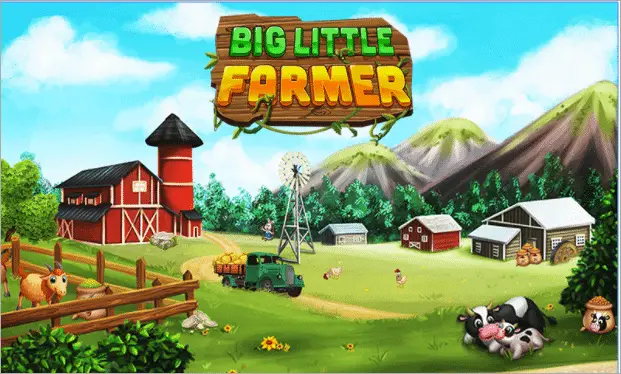 Build your farm, cultivate and harvest crops with Big Little Farmer which is one of the best free offline android games available in the Play Store. You get to experience the stress-free life of a farmer and embellish your farmland with this offline game.
There is no fighting or running in the game. Instead, you have to build a farming business with bakery and dairy products among other things. You have to sell your products through a delivery truck, fulfill orders and make yourself wealthy as you progress in the game.
It's not as easy as it sounds, you have to work hard on your farming skills to improve your farm and be successful. Experience the life of a farmer and enjoy seeing your agriculture empire grow.
Download and know more about Big Little Farmer
Offline Android Trivia Games
2. Quizoid – Trivia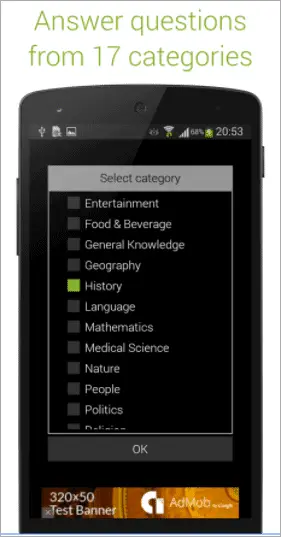 As the name implies, Quizoid is a simple quiz game which can also be played offline where you have to answer questions. It has over 7000 questions divided into six levels. Quiz and puzzle lovers would enjoy having this game on their phones. It can also make a fun game to play at parties.
Quizoid has 17 categories, three game modes, and various hints to help you with the game. The quiz contains questions from Arts and Literature, Famous People, Geography, Language, Mathematics, Medical Science, Religion, and Mythology, etc. With the pro version, you get 3000 extra questions.
Download and know more about Quizoid
Offline Action Games
3. Special Forces Group 2 – Action (FPS)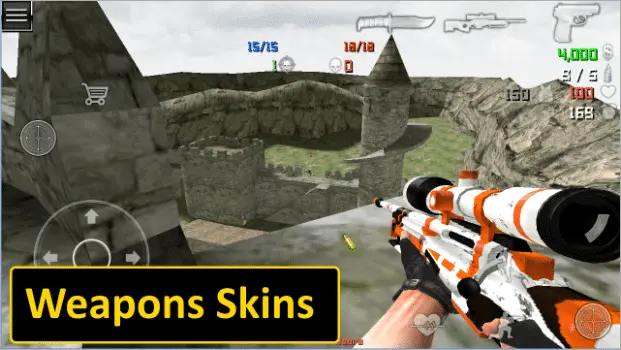 Are you a fan of First Person Shooter games? With Special Forces Group 2 you get the experience of 3D Person Shooter in real time. You have an option to play the Singleplayer or Multiplayer mode.
It has 5 different types of gameplay: Bomb Mode, Capture the Flag, Resurrection, Classic and Zombie Modes. You have six characters per team, seven pistols, three shotguns, four submachine guns, and many more weapons to win the war. It features an offline mode so you can play it without any internet connection and is one of the more fast-paced offline Android game compared to most others.
Download and know more about Special Forces Group 2
4. Overkill 3 – Action
Overkill 3 is another impressive offline android game with a great action which can be played endlessly. You have to defend the Generator here who helps by destroying your enemies with high-voltage lightning.
The game features a cruel group of people who want everyone who doesn't obey them. You have to save the innocent people by destroying the bad guys. Overkill 3 does have an offline mode so you can play it on the go without internet.
Download and know more about Overkill 3
Offline Sports Games
5. 3D Pool Ball – Sports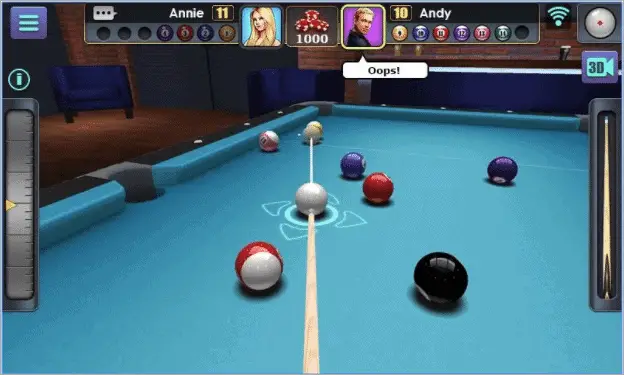 Have you ever played 3D Pool on your Android? Look no further, 3D Pool Ball is one the better offline android games in the sports genre. This game offers pocket billiards (a.k.a playing pool) in a 3D view just like you are playing in the real world.
With 3D Pool Ball, build your legacy in the pool world and compete with other real players around the globe. You can play like a pro and win trophies by defeating skilled pool players.
Download and know more 3D Pool Ball
6. Darts King – Sports
Love playing darts? We sure do. This dart game on our list of best Android games since you can play it offline if you are playing in the single-player mode. For multiplayer mode, you need a net connection.
You just have to drag and slide to throw darts and also there is a practice mode for beginners. The game supports Google achievements and leaderboards. It is free and contains ads when playing online.
Download and know more Darts King
Offline Role Playing Games
7. Eternium: Mage And Minions – Roleplaying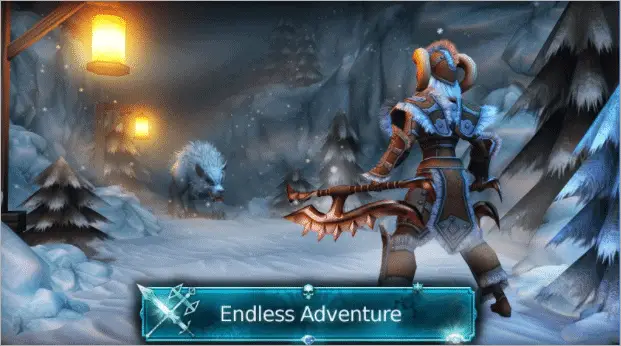 Eternium will remind you of Diablo and Torchlight. It has unique, innovative features like "swipe to cast" control and a player-friendly rule "no paywalls, never pay to win."  Although it has some features that you get if you are playing online, you can play this game offline without a hitch.
You can play as a mage or a warrior with a sword or an ax and learn new tricks to increase your attributes. Jump into the dark caves, explore forests, travel to the moon to kill unknown horrible creatures amongst the craters and the canyons.
Download and know more about Eternium: Mage And Minions
8. SoulCraft – Action RPG – Roleplaying
SoulCraft is one of the best RPG games on Android. This game is for warriors who have already played ultimate death games and defeated crime.
This game has beautiful graphics with demons and other nasty creatures in locations like Venice, Rome, Hamburg, New York and Egypt. You can play this game with different modes such as time run, arena, Hellgate, crystal defense and boss fights.
Download and know more about SoulCraft
9. Legend of Darkness-Offline RPG – Roleplaying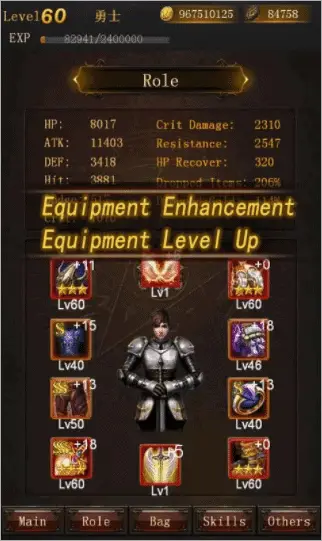 Legend of Darkness is one of the best offline RPG Android games where your hero has to kill monsters to go to next level. You have to collect material to make equipment and destroy different types of demons. Find the monsters and push them to death.
The stronger the monster is, the better the award you earn. The hidden monsters grant you more generous rewards. You need to create appropriate equipment with the materials available with help from Abyss. That's the gist of the game.
Download and know more about Legend of Darkness
10. Beamdog Collection – Roleplaying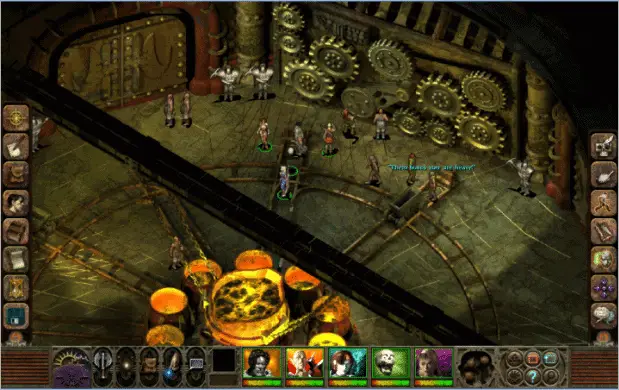 Another excellent addition to the list of best offline android games is Beamdog Games.
Beamdog collection is a list of well-known PC games ported to Android in APK format. These games are RPGs that can keep you engaged for hours together. The list has Planescape: Torment EE, Baldur's Gate II, Icewind Dale: Enhanced Edition, and Baldur's Gate Enhanced Edition.
There are no in-app purchases. Although the game is not free, it's a beautiful game to play offline on your Android phone. The games are complicated, so it is recommended to play it on big phones or tablets.